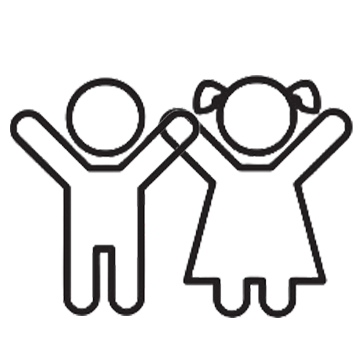 Looking Glass Toys & Games
The best toy & game store in the Ottawa Valley!
Toys, Games, Puzzles, Craft supplies and more for all ages. Come and play!
It is worth the drive to Petawawa!
Our toy store located in Petawawa next to Rona and STARBUCKS!! We offer a wide variety of toys, games, puzzles, crafts,

books and gifts for all ages. (Yes all ages! This includes adult-only games, rude & crude games) For our CAF friends, we specialize in making field-ex and deployment downtime less boring! (I know downtime can be boring I was a Weapons Tech for over a decade)
Come learn a new game, play with our toys or make a craft! An awesome place to be, full of awesome gifts and awesome people!
Making Petawawa less boring since 2016!
About Listing
Looking Glass Toys & Games is now into our third year! We offer a wide selection of toys, games, jigsaw puzzles, crafts, miniatures and dart supplies. We offer the largest selection of board games for children, families and adults in the area! There are hundreds of games to choose from! Our staff are game enthusiasts and love to help you pick the perfect game. Don't forget to sign up for emails so you can be invited to adult game nights! We have over 300 different jigsaw puzzle images to choose from! We specialize in toys that aren't terrible. Sorry no LOL dolls, trash pack, Shopkins or other toys that provide only a few minutes of fun and end up in the landfill one week later. We only sell toys that offer exceptional play value. Our toys provide children with hours of open-ended imaginative play. We are members of ASTRA (American Specialty Toy Retailer Association) and promote the value of open-ended play and self-discovery to help develop a child's ability to learn and understand the world around them. Our team members are trained to help you pick out the correct item for your child's development. We are an environmentally conscious family and run the store that way as well. We use energy-efficient lighting, recycled paper shopping bags, electronic receipts,  and choose products that have limited packaging. We are active members in both our civilian and military communities. We have run game nights at the local Jr Ranks Mess, taught games at the Military Family Resource Centre. We have hosted events with Town of Petawawa and the Petawawa Heritage Village! Looking Glass Toys & Games is a family run business. The owner, Vince spent the last 13 years in the Canadian Army as Weapons Technician and retired to pursue his dream of running a game store. His wife Kelly continues to serve in the Forces while helping with the business in her spare time. We look forward to your visit!