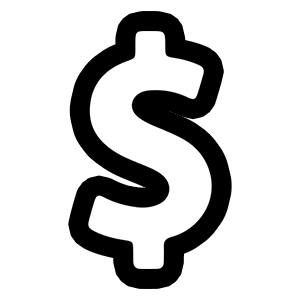 Yvan Rhéaume, Realtor/Agent immobilier, Right At Home Realty
YVAN RHEAUME 
As a member of the Canadian Armed Forces for more than 30 years, I have lived in four different provinces and I understand how stressful moving can really be. I also know how big of a difference a great real estate agent can make. Having bought my first rental property more than 26 years ago, I have extensive experience buying and selling homes and vacant lands, both as a homeowner and as an investor.
Having an extensive network of great Realtors coast to coast, if you know of someone thinking of buying or selling a property, anywhere in Canada, I can easily and quickly refer them to an excellent Realtor they can trust.
When you buy or sell with me, you support the following charities to which I give part of all my commissions: the Support Our Troops Fund, the Soldier On Fund and the Ontario Realtors Care Foundation.
Contact me today to receive your 
Free Info Package 

and for all your questions about real estate. As your trusted Ottawa Realtor and real estate advisor, helping you is what I do!
YVAN RHEAUME 
Acheter ou vendre une propriété représente toujours un événement crucial. Celle-ci représente normalement votre actif financier le plus important. C'est pourquoi vous devez vous fier à un professionnel de l'immobilier en qui vous pouvez avoir pleinement confiance. Militaire pendant plus de 30 ans, j'ai habité dans quatre provinces et je comprends à quel point un déménagement peut être stressant. J'ai aussi acheté mon premier immeuble à revenus il y a plus de 26 ans. Je possède une expérience considérable dans l'achat et la vente de maisons et de terrains vacants, que ce soit comme propriétaire occupant ou comme investisseur. De plus, comme j'ai fait des études universitaires en marketing, en économie et en planification financière personnelle, je sais comment considérer les aspects financiers et fiscaux d'un investissement en immobilier. Ayant un impressionnant réseau d'excellents courtiers immobiliers à travers le pays, si vous connaissez quelqu'un pensant acheter ou vendre une propriété, n'importe où au Canada, je peux facilement et rapidement les référer à un courtier de confiance.
Lorsque je mets mon expérience, mon expertise et ma passion de l'immobilier à votre service, vous avez l'assurance d'un service attentif, sans pression, provenant d'un agent honnête qui connaît les multiples facettes de l'immobilier et doté de grandes habiletés en négociation et en marketing.
Lorsque vous achetez ou vendez avec moi, vous appuyez les organismes de charité auxquels je donne une partie de toutes mes commissions: le 
Fonds Appuyons nos troupes
, le 
Fonds Sans Limites
 et la 
Fondation des Courtiers immobiliers de l'Ontario
.
Contactez-moi
 

dès maintenant pour obtenir votre Trousse d'information gratuite et pour toutes vos questions sur l'immobilier, ça me fera plaisir d'être votre partenaire de confiance en immobilier.
Realtor® (member of the Canadian Real Estate Association)
ABR® (Accredited Buyer's Representative designation is awarded by the Real Estate Buyer's Agent Council (REBAC), MCNE® (Master Certified Negotiation Expert designation is awarded by the Real Estate Negotiation Institute), SRES® (Seniors Real Estate Specialist designation is awarded by the National Association of Realtors) and SRS® (Seller Representative Specialist designation is awarded by the Real Estate Business Institute)