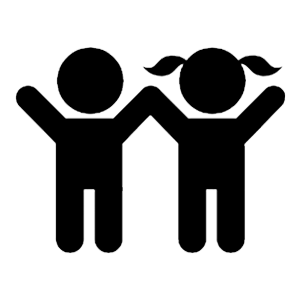 Success in Steps – Parent Consulting
Sylvia Corzato is Parent Consultant & Behaviour Coach; Founder of Success in Steps and mother of two. She works with parents and professionals to provide awareness that will enable them to understand how to address their primary areas of needs. Whether that's challenging behaviour, non-compliance, picky eater, morning or night-time battles, obstacles with potty training, ongoing meltdowns, and aggressive behaviours, to name a few.
---
Sylvia support families with various family arrangements, situations, challenges, and diagnosis. If you are experiencing problems and are ready to invest in your family, Sylvia is prepared to support you & your family to reach your goals!
---
To learn more about Sylvia, be sure to check out
www.successinsteps.ca
or her social media feeds. You can also catch her on Ottawa CTV Morning Live for her Parenting Expert segments, providing viewers with support on various topics.
Success in Steps helps overwhelmed, and frustrated parents spend less time on challenges and behaviours and more time enjoying their family.
If any of these sounds familiar...
Feel like you are at your witts end? Overwhelmed, tired and feeling lost?
Are you tired of feeling like a broken record all the time?
Is your child's aggressive due to poor/delayed communication skills?
Is bribery the only way you can get them to listen?
Does your child have a meltdown every time he/she doesn't get what they want?
Do you feel like a short-order cook because your child refuses to eat?
Has alone time with your partner been replaced with long drawn out bedtime routines?
You and your partner can't seem to agree on how to handle behaviours.
Unsure & lack confidence about where to start with your child's behaviours?
Looking for some support and guidance so that you can feel confident and content with how you are parenting?
You are not alone; We are here to help!
With a specializing in the following areas: Autism, Anxiety Disorder, ADD/ADHD & Learning Disabilities
Coaching & Consulting:
One on One support is an effective option to support you in understanding the 'Why' behind the behaviours along with receiving strategies that work for your family. Think about how much this investment is going to save you a lot of time, energy & money in the long run.
Observations & Feedback
Looking to receive some professional insight as to how you can help your child with emotional regulation and develop some healthy coping strategies? This is a great option to solve challenging situations within the setting that the challenges take place. Whether that is at home, childcare centre, school, home or public settings such as parks, grocery stores, restaurants, etc.
Workshops / Professional Development
Sylvia can pull from her personal and professional experiences to offer helpful, supportive advice with a non-judgemental approach regardless of the issue. Also, she has the talent to make everyone in the room feel at ease and always looks at the positive side of the situation.
Suitable for Parents, Teachers, Educators & Caregivers working or living with children 0-13 years.