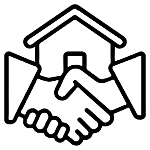 Ross Tavel
Selling. Local. Knowledgeable. Reliable.
Sell faster, sell for more. Together, we'll figure out the perfect price for your home.
Hi, I'm Ross Tavel, Sales Representative at Re/Max Absolute Realty. I strive to assist my clients wholeheartedly while protecting them and putting their interests at the forefront of every assignment.
---
I'm proud to be part of the third generation to be involved in the business of real estate here in Ottawa. I possess a deft market knowledge while utilizing a comprehensive analysis process for every property and the client's personal needs. Innovative marketing techniques and evolving in an ever-changing technological landscape has proven to be a big asset in achieving the highest degrees of success for my buyers and sellers.
---
If you have any questions about a neighbourhood or property or simply want to know the value of the one you own let's connect. Let me help you today. Visit my
website here
to learn more.

About Listing
Reach 3x more buyers
As an online marketing expert, I'll get more eyes on your listing. Less time on the market means more time doing what you love.
Full-Service Agents, Modern Technology.
I'm a full service, local agent who completely understands the market, and I combine online tools, my own expertise, and your input to meet your personal needs.
---
Every client's needs are different, the real estate market is evolving every day, and my three-pronged approach covers all the bases. I'll get to know you over coffee and on home tours, and those online tools will help you make an informed decision smarter and faster.
Visit my
website here
to learn more.